How to Get Rid of Back Fat: Tips for Choosing the Right Plus-Size Bra
If you've ever struggled with the appearance of back fat, you're not alone. Many people experience this issue, and while weight and chest size can play a role, the main culprit is often wearing the wrong kind of bra. In this article, we'll explore what causes back fat and provide you with helpful tips on choosing the right plus-size bra to combat this problem.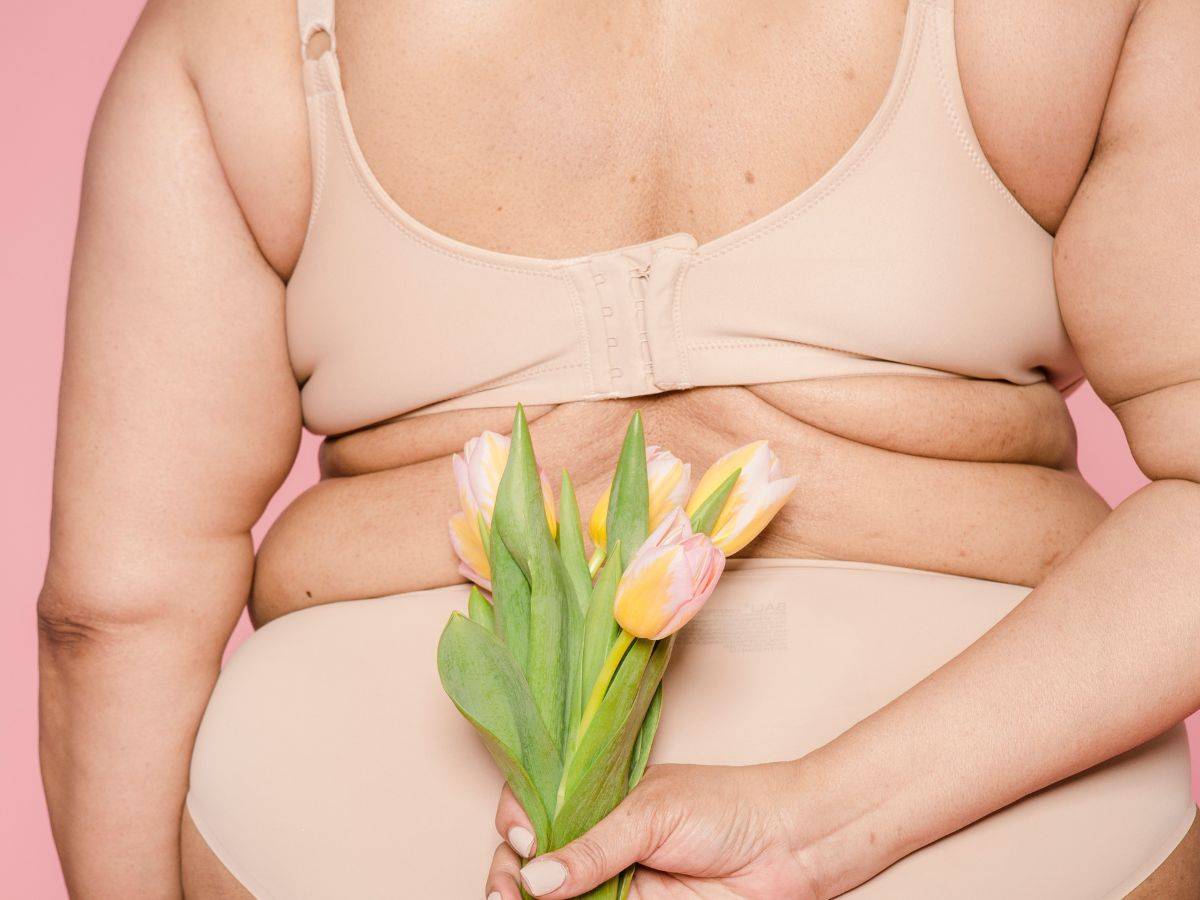 For plus-size women, back fat or bulges is a phenomenon that can happen to them who wears the wrong kind of big-size bras. While weight and chest size may factor in, wearing the wrong plus-size bra is often the root of the issue. If you are wearing the wrong bra size, your breasts may be lacking the proper support, which can alter the entire fit of your bra. A band can squeeze too tightly, and straps can clamp down on your back and shoulders, creating a lumpy illusion.
To battle the back bulge, what you need is an excellent fitting and idea of what plus-size bra to wear. There are plenty of smoothing bra options that help even out any imperfections. Here are some things to look for in the right plus-size bra for smoothing out the appearance of back fat.
Guessing your size can be challenging, and sometimes it can be difficult to choose the right hooks on a plus-size bra. If you want to avoid the game, you can opt for a no-closure big bra. Not only will this make it easier to close your plus-size bra, but it will also help smooth out your back. There's no worrying about a back closure. Instead, the back panels will be smooth and flat across your back and shoulders.
However, keep in mind that size still plays a role here. Though the panels may help smooth out imperfections, wearing the wrong plus-size bra size can still cause the appearance of some lumps and bumps. Choose the right size, and you can say goodbye to any unsightly lines.
Opt for a Plus-Size Shaper Bra
If you want a little extra support and comfort all over, a shaper plus-size bra may be the style for you. Longline plus-size bras and similar designs with more back coverage can give you that at-ease feeling and a little extra boost. These smoothing plus-size bras make for a smoother look and a more confident feel. Again, the fit is imperative if you want your plus-size bra to sit correctly and comfortably. Wearing the wrong size can have the opposite effect.
If you want smooth lines, go for a plus-size bra with solid and wide panels. Select a design with wider panels on the side and back. Thinner panels tend to squeeze, especially if they hit too low on the back. This can cause the bra to pinch and give the illusion of a lumpy back, even if you don't have one. To avoid this, try a plus-size bra that has wider panels for a smooth, long look.
A common factor in having back fat is having a bigger bust. Again, back fat appears when a bra strap pulls tightly against the skin. If you are sporting a D cup or larger, your breasts are heavier and therefore pull more against your bra. Minimizer plus-size bras can offer extra support and help maintain shape while eliminating those back lumps.
Also, be sure to select a bra with a well-fitting band and cup. With the right fit, your plus-size bra won't be straining to hold up the girls or squeezing them to keep them in place.
Are your shoulders or upper back squeezing out of your plus-size bra? If so, your bra straps may be the problem. Your straps shouldn't be so tight that they are pinching into your skin. The primary function of bra straps is to hold the cups up and in place, not to provide support. The band of your plus-size bra is what provides the majority of the support. We recommend big-size bras with adjustable straps so you can adjust them to your perfect fit and avoid any painful and unsightly squeezing on your shoulders.
When selecting a plus-size bra, you should note that the fabric can have a significant impact on how it looks and feels. Opt for a smoothing, microfiber fabric that will comfortably hug the body. You can also go for a more reinforced fabric that could add a little more support. You don't want to pick an overly stretchy or cheap fabric that may wear out. A bra made of flimsy fabrics won't feel as comfortable or smooth out creases as well as a plus-size bra made of quality fabrics.
Since we wear our plus-size bras every day, they can wear out faster than other garments we don't wear as regularly. After some time, your once supportive bra may not be up to the task anymore. Older plus-size bras can wear out to the point where they don't provide you enough support anymore. If you're constantly tightening the band or adjusting straps to help smooth out the appearance of back fat, it might be time to invest in a new quality plus-size bra.
Time doesn't just affect our bras; our bodies change too! Weight, pregnancy, or just plain age can alter our bodies. The old standby plus-size bra you used to wear just may not be a fit for your body any longer. The easiest way to fix it is to update your plus-size bra and your fitting.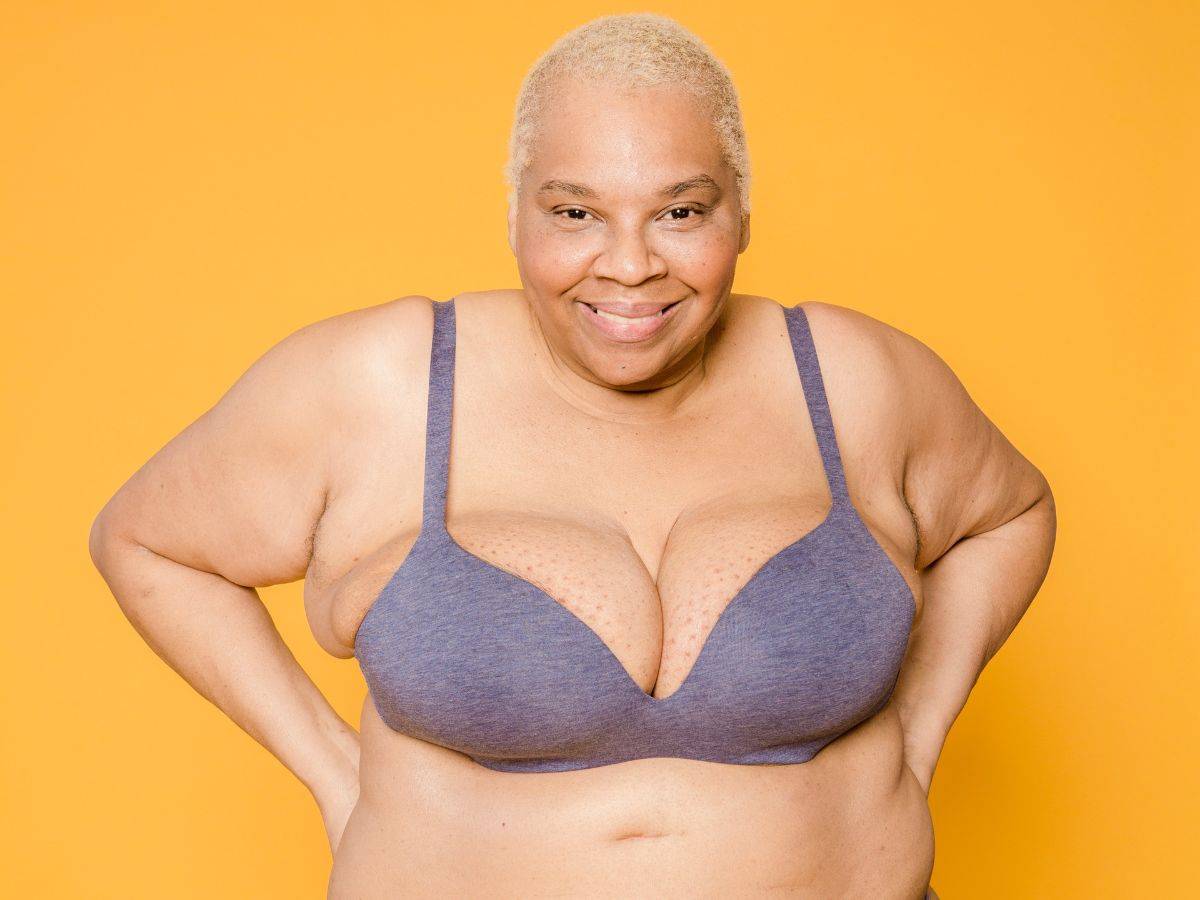 Back fat is a common concern, but it can be addressed by wearing the right plus-size bra. By following the tips provided in this article, you can choose a plus-size bra that offers the support and fit you need to smooth out any back bulges. Remember to focus on closure options, opt for shaper bras, pay attention to panel width, consider your bust size, watch the straps, select the right fabric, and bid farewell to old bras. With the right plus-size bra and fit, you can feel confident and comfortable in your clothes.
Christina is a committed translator and copywriter who now based in Melaka, Malaysia. She enjoys the best about fashion and style of lingerie. She is also a busy mum yet loves to keep herself positive and motivated with healthy lifestyles.
Liquid error (templates/article.gem-560105619618-template line 24): Could not find asset snippets/gem-article-comment.liquid