Helpful Tips for Finding the Perfect Plus-Size Bra for Your Wedding Dress
If there's one day in your life when you want to feel absolutely perfect, it's your wedding day. And achieving that perfection starts with what lies beneath – your undergarments. Finding the right plus-size bra for your wedding dress can make a world of difference in terms of comfort, support, and overall confidence. With the diversity of wedding dress styles and personal preferences, choosing the perfect plus-size bra can be a game-changer. In this guide, we'll walk you through the essential tips for finding the perfect plus-size bra that complements your wedding dress and body shape.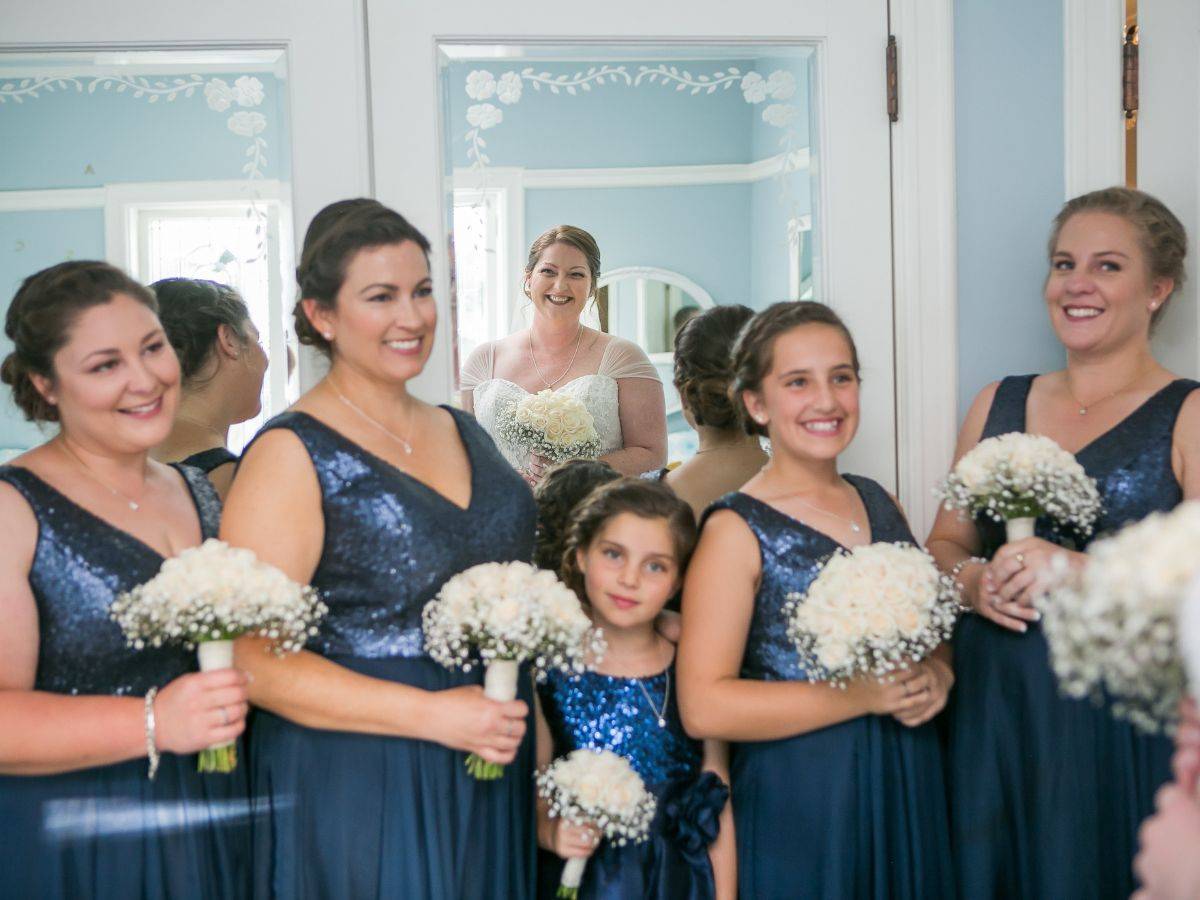 Importance of Finding the Right Undergarments for a Wedding Dress
The primary concern for plus-size women while choosing big bras is often comfort. Ice-silk plus-size bras address this concern head-on, offering a gentle touch against the skin while ensuring ample support. The silk-like texture of the fabric eliminates irritation and provides an all-day cozy feel.
Diversity in Wedding Dress Styles and Preferences
Wedding dress styles are as diverse as the brides who wear them. From elegant ball gowns to sleek sheaths, each dress style requires specific undergarments to ensure a flawless look.
Considerations for Choosing a Plus Bra
Fuller Bust and the Need for Supportive Plus-Size Bras: Brides with a fuller bust require bras that offer exceptional support and comfort. Plus-size bras with reinforced straps and full coverage cups are essential to provide adequate lift and minimize discomfort.
Preference for Supportive Wire-Free Plus-Size Bras: For brides seeking all-day support and comfort without the constraint of underwires, wire-free plus-size bras are an excellent option. These bras provide seamless shaping and gentle support.
Supportive Plus-Size Bras with Delicate Details: Supportive doesn't mean sacrificing style. There are plus-size bras available with delicate lace details, intricate embroidery, and charming embellishments.
Variation in Wedding Gown Designs: Wedding dresses come in various designs, from traditional to modern. Your bra choice should complement your dress style seamlessly.
Need for Strapless Plus-Size Bras for Strapless Dresses: Strapless wedding dresses call for strapless bras that offer sufficient support and stability without slipping.
Options for Backless Dresses: Backless bra or Adhesive Bras: Backless dresses present a unique challenge. Brides can opt for backless bras or adhesive bras if the dress allows.
Plunge Bras for Low, Plunging Necklines: If your wedding dress has a low neckline, a plunge bra provides the necessary support while remaining discreet.
Plus-Size and Larger Cup Size Considerations: Plus-size brides often have larger cup sizes. Bras with broader straps and multi-part cups offer excellent support.
Choice Between Underwire and Wireless Bras: Some brides prefer underwire bras for added lift, while others find wireless bras more comfortable. It's a matter of personal preference.
Preference for Lace or Lower-Cut Plus-Size Bras: Comfort is key, and many plus-size bras are designed with soft lace or lower-cut styles that offer both support and comfort.
Consideration of Special Occasions: Your wedding day is a special occasion, and your undergarments should reflect that. Consider bras that make you feel confident and at ease.
Bridal Shapewear and Longline Plus-Size Bras: Bridal shapewear and longline bras provide smooth contours and extended support, ensuring you look and feel your best.
Importance of Perfect Fit on Plus-Size Bra
Professional Fitting: Getting professionally fitted for your plus-size bra is highly recommended. A fitting expert can help you find the right size and style for your body.
Impact of Correct Fit on Support and Appearance: The right fit not only enhances your comfort but also affects how your wedding dress looks and feels.
Choosing Bras Designed for Specific Body Types: Various bras are designed to cater to different body shapes. Finding the one that aligns with your body type ensures optimal support and fit.
Need for Ample Support for Larger Cup Sizes: For brides with larger cup sizes, ample support is crucial for a comfortable and confident day.
Finding Bras That Suit Personal Comfort: While support is vital, personal comfort should never be compromised. Choose a bra that aligns with your comfort preferences.
Exploring Alternative Styles if Necessary: If you're not comfortable with traditional bras, explore alternative styles like bralettes or convertible bras.
Adapting Undergarments to Dress Silhouettes: Different dress necklines and backs require specific bra styles. Choose a bra that complements your dress's silhouette.
Variety of Bra Styles for Different Dress Necklines and Backs: Whether your dress is halter, off-shoulder, or backless, there's a bra style that perfectly suits it.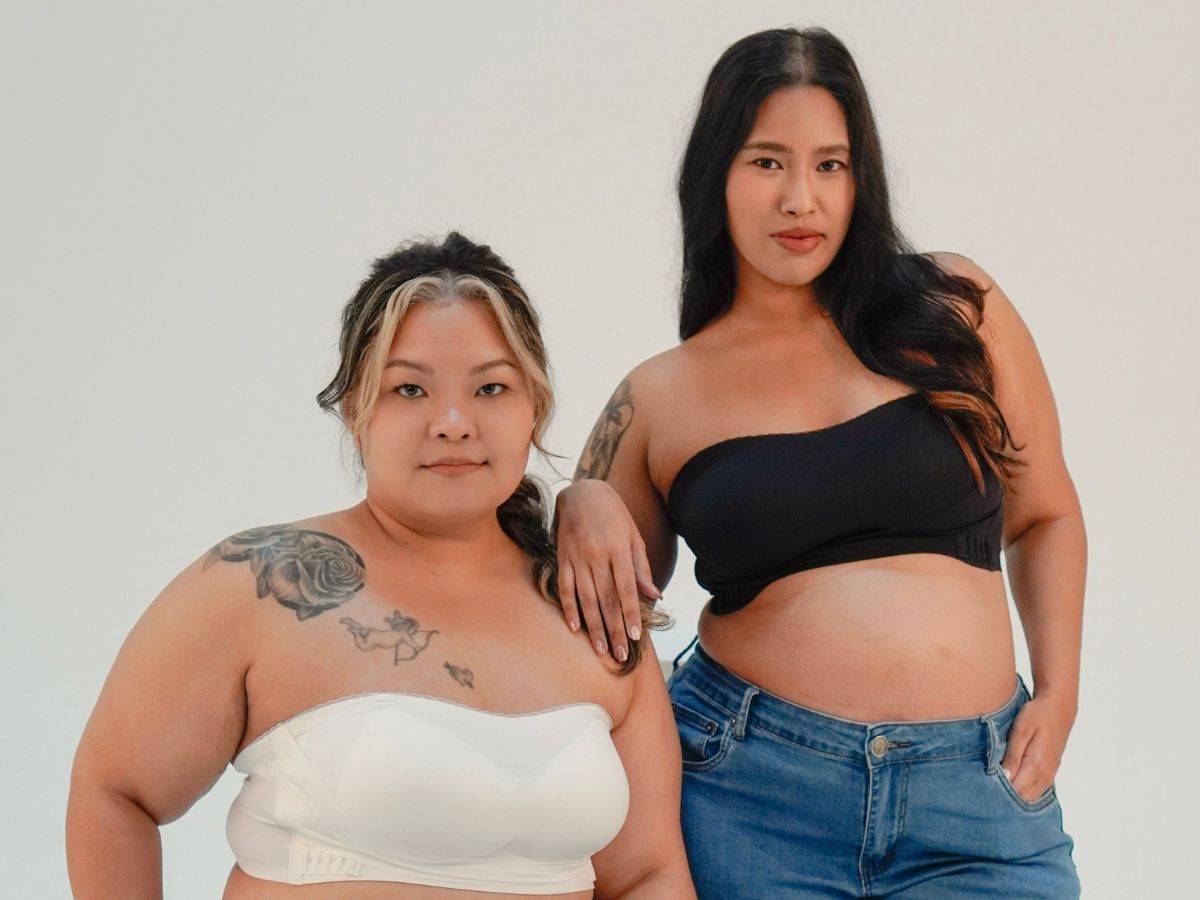 In summary, finding the ideal big bra for your wedding dress involves careful consideration of your body type, dress style, support needs, and comfort preferences. Remember that your undergarments play a significant role in how confident and comfortable you feel on your big day.
For more in-depth guidance and a wide selection of plus-size wedding bras, explore reputable lingerie stores and consult fitting experts who can help you make the best choice for your unique needs.
Christina is a committed translator and copywriter who now based in Melaka, Malaysia. She enjoys the best about fashion and style of lingerie. She is also a busy mum yet loves to keep herself positive and motivated with healthy lifestyles.
Liquid error (templates/article.gem-560268378274-template line 24): Could not find asset snippets/gem-article-comment.liquid